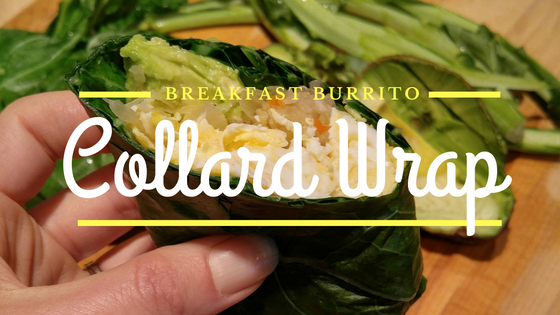 Directions:
Wash, de-stem and lightly steam collard wraps until playable
Scramble eggs
Take a collard leaf and cut longways in half. Overlap centers to make into a sheet. Place egg, sauerkraut, avocado and any other items of choice in the center. Roasted vegetables, salsa and nutritional yeast would be great additions.
Roll up from the bottom as you would with burrito, tucking in the sides to hold everything in.
Eat up!