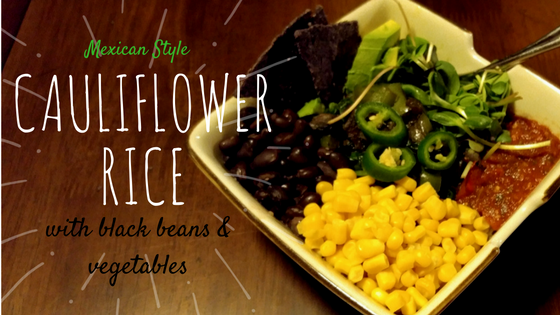 2 Tbs olive oil
1 15.50 ounce can of organic black beans
1 can of organic sweet corn
1 onion thickly chopped
1/2 chopped red pepper
1/2 chopped green pepper
1 cup sliced mushrooms
3 cloves minced garlic or garlic powder
1 avocado, sliced
1/2 cup salsa
1/4 teaspoon cayenne pepper
Chili powder to taste (if you like it spicy)
1/2 teaspoon ground cumin
3 tablespoon, fermented jalapeños
1 medium cauliflower, riced (instructions below)
1/2 cup cilantro
Instructions
Rinse and drain black beans and corn and place in containers to heat up.
Clean and cup up cauliflower into bit sized florets. Pulse 1 cup of prepped cauliflower at a time in a Vitamix type blender and pulse on low until riced.  Continue 1 cup at a time until all of the cauliflower is riced. If you don't have a blender you can also great the head whole by hand on box grater.
Heat 1 Tbs oil in large frying pan over medium heat. Add cauliflower rice and saute until just cooked through, about 5 minutes. Season with salt and pepper to taste.
In another pan add garlic to olive oil and saute until golden. Add onion, bell pepper, cayenne pepper, cumin, salt and black pepper to taste. Stirring occasionally and cook until vegetables are done.
Dish out cauliflower rice and top with beans, corn, vegetable mixture, avocado, salsa, jalapeños and cilantro.
To make heartier serve with organic corn tortillas or blue corn tortilla chips and top with cheese.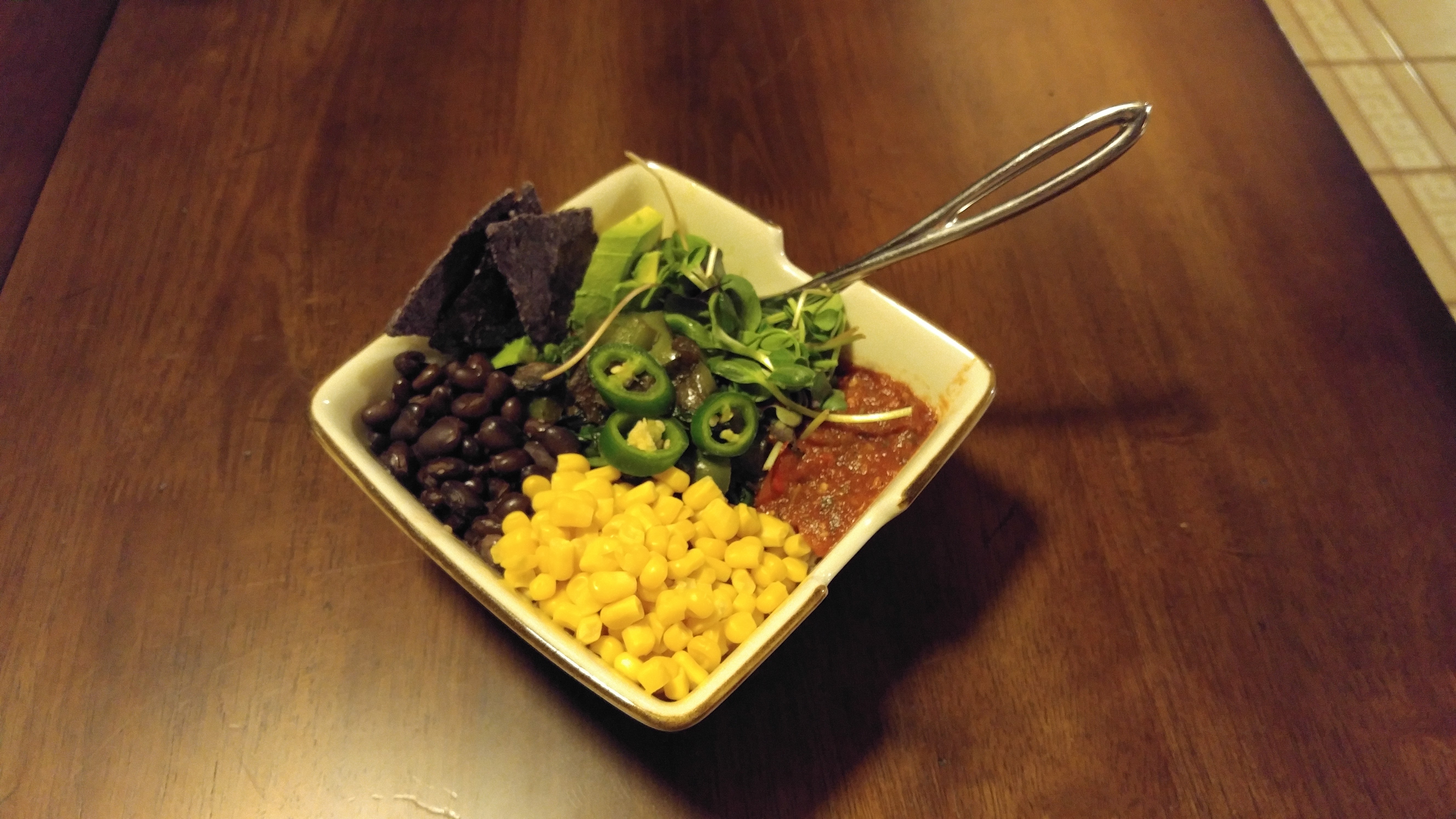 Inspired by: http://www.nutritionicity.com/recipes/black-beans-and-cauliflower-rice/