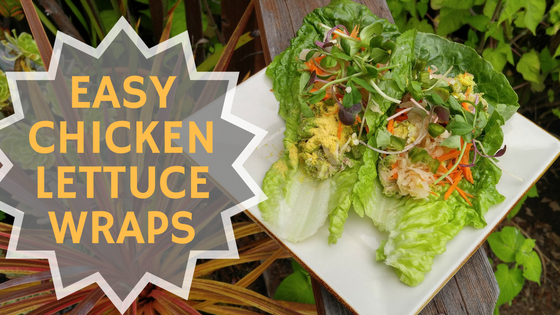 Recipe is for 1 serving.
2 romain lettuce leafs
1/4 cup sauerkraut
3 Tbs shredded carrots
4 oz chopped oven roasted chicken
1/2 Tbs mustard
1/2 medium avocado
1 tsp nutritional yeast
Instructions
Add chopped chicken, avocado mustard and nutritional yeast to a bowl and lightly mash to combine. Salt and pepper to taste. Add 1 Tsp nutritional yeast if desired.
Distribute chicken mixture between lettuce leafs and top with shredded carrots and and sauerkraut
Eat!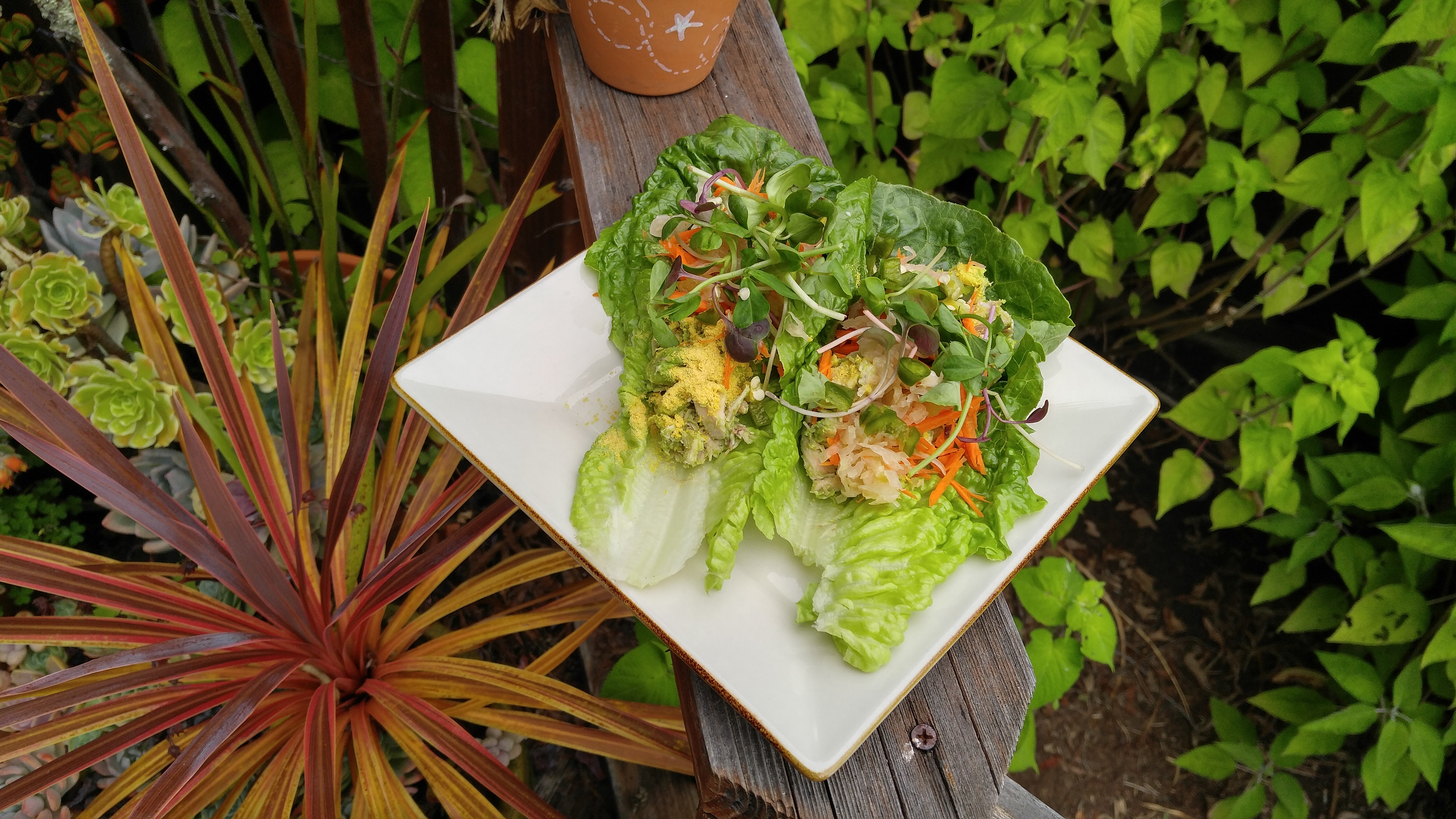 Nutrition
Servings 1.0
Calories 370
Total Fat 23 g 35 %

Saturated Fat 5 g 24 %
Monounsaturated Fat 7 g
Polyunsaturated Fat 1 g
Trans Fat 0 g

Cholesterol 107 mg 36 %
Sodium 964 mg 40 %
Potassium 492 mg 14 %
Total Carbohydrate 11 g 4 %
Dietary Fiber 9 g 35 %
Sugars 2 g
Protein 33 g 65 %
Vitamin A 133 %
Vitamin C 39 %
Calcium 7 %
Iron 16 %